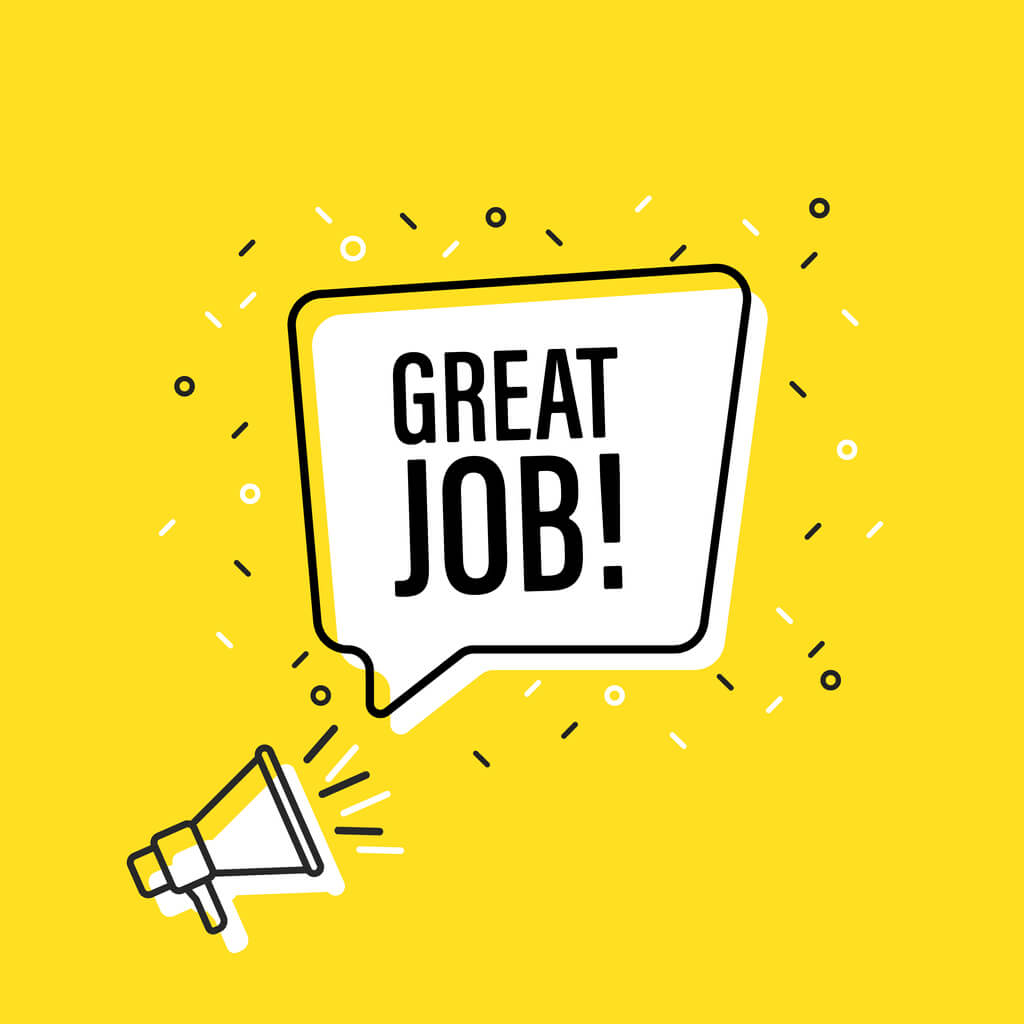 An employee appreciation day is a great morale booster – and it's also just a lot of fun!
Did you know that Employee Appreciation Day is an official holiday? Many don't (and unfortunately it's not a day off). Officially, Employee Appreciation Day takes place on the first Friday in March. It was started in 1995 by a guy named Bob Nelson. You might call Bob an employee appreciation enthusiast. He has authored many books on the subject and was so passionate about saying thanks to workers that he created a day for it.
If you're reading this in 2021, you may have missed it – it was March 5. That doesn't mean you can't catch it in 2022, though, on March 4, or better yet, throw your own Employee Appreciation Day sometime soon. Why do this? Well, it's not only a great way to keep your employees happy but it also makes good business sense! Retaining employees is less costly than hiring new ones, so avoiding staff turnover is always a smart move.
Stumped about how to throw your own appreciation day? These eight tips should help (spoiler alert: food is always the best way to show gratitude).
Hold employee appreciation day during business hours
No matter how close your team is, few people like to show up for workplace events outside of office hours. That's why rule number one when hosting an employee appreciation day is to do it during business hours. This gives your staff a break from work and shows them that you respect the work/life balance.
Explore on-site and off-site options
Hmmm…now where to host your appreciation day? Take a look at what you're working with at the office first. If you've got a break room big enough to host the whole staff, that'll work (don't worry, we'll talk decorations in a bit). If you've got an outside space such as a grassy area near the building, that's an even better idea if the weather is nice.
If your office doesn't have the right space, look to outside options, such as a nearby park, a restaurant with a private dining room, or an event venue.
Don't forget about remote employees
In today's remote office culture, some of your team may be working from home. Maybe you've even got folks who work from hundreds or thousands of miles away. Don't forget about them! Offer a Zoom link to the event and send a gift in the mail (or a digital gift card via email) to say thank you for their work.
It's all about the swag bags
Speaking of gifts, no employee appreciation party is complete without a token of your appreciation. You can give employees items with the company logo on them, such as sweatshirts or coffee mugs, or if you have a small team, opt for customized items (Etsy has some great options) so that each member of the team has something that's just for them. If all else fails, sweet treats and gift certificates are never a bad idea.
This is especially crucial if you're having your employee appreciation party at the office. You want it to feel special – you know, not just like another coffee break beneath the fluorescent lights. Hit up a party store and buy streamers, confetti, and maybe even a piñata. Buy or make a banner saying "thank you." Keep the decorations colorful and cheery.
One great way to say thanks is to give out awards. These can be serious or silly. Give a speech or write cards where you acknowledge specific achievements. You might even consider putting together a photo slideshow of some memorable events or accomplishments.
A truly great party has that wow factor: entertainment. No, we're not saying you have to spring for a celebrity appearance from a famous pop star (your accounting department would definitely not love that decision). Consider a local musician or comedian, or maybe a guest speaker. If you don't have the stage or space for that, you could even show a movie. Who doesn't like the idea of a plate of good food and a movie during the workday?
Food is one of the best ways to say thank you to your hard-working employees. TooJay's Catering is a trusted local caterer with 40 years in the business and a wealth of options that'll delight everyone in your office. From savory lunch specialties to sumptuous desserts, nothing says "thank you" like a catered lunch for your employees.  Call us today to start planning.